It's standard to have a hotel cancellation policy, but sometimes it's not enough to prevent guests from changing their plans.
There's nothing more frustrating than having a room cancellation or no-show. Not only does it leave you in the lurch, but it also means lost revenue. 
Research shows that the hotel industry loses anywhere between $50 and $100 million annually due to guests not showing up or canceling their rooms.
Why do so many people cancel their hotel rooms?
There are several reasons, but the most common include:
Their plans changed
They have a change in their travel plans
They found a better deal elsewhere
Although you can't control everything, there are a few things you can do to minimize cancelation:
Implement a hotel cancellation policy and procedures
Communicate effectively with guests
Offer incentives to reduce the chance of no-shows
Let's take a deep dive into the various ways to minimize cancellations and no-shows at your hotel.
1. Know Where Your Guests Are Coming From
Before you can tackle the problem of cancellation, you need to know where your guests are coming from. Are they booking through a travel site like Expedia or TripAdvisor? Or are they booking directly with you?
Knowing who your guests are, how they found you, and how they prefer to book their rooms is important. With that information, you can analyze your guests' behavior and devise a plan to prevent cancellation.
The cancellation rate for guests who book through a third-party site is generally higher than those who book directly with the hotel. That's because there are usually cancellation fees associated with third-party bookings.
2. Send Guests Reminders
Sometimes, guests can simply forget that they have a room booked. To avoid that, you can send your guests reminders in the days following their booking. The reminder could be through an email, text message, or your online check-in app.
ChargeAutomation offers a centralized check-in system that unifies all of your communications with guests. They can check rates, policies, and procedures all in one place.
Use this system to send guests reminders about their upcoming stay. You can also use it to send them information about things to do in the area, special events, and promotions.
3. Have a Hotel Cancellation Policy
Your hotel cancellation policy needs to be well-structured, easy to understand, and fair. You also need to make sure that it's strictly enforced. The policy must be attractive to your guests and protective of your interests.
When crafting your hotel cancellation policy, you should consider a few things:
What's the cancellation deadline?
What's the cancellation fee?
What are the exceptions to the policy?
Are there any Early Bird or Last Minute rates?
The hotel cancellation policy should be prominently displayed on your website and in all pre-arrival communications. You can also include it in your online check-in process.
4. Don't Be Afraid to Overbook
It may seem counterintuitive, but overbooking your hotel can actually help you avoid cancellation. When you overbook, you give yourself a buffer in case some guests do cancel.
Around 73% of canceled rooms can be rebooked when you automate the check-in process.
Just make sure not to fill your capacities too early. If you do, you run the risk of turning away guests who are looking for a room. Track the pace of cancellations to estimate the number of guests that will cancel.
5. Encourage Rebooking
When guests cancel their rooms, it's an opportunity to encourage them to rebook. You can do that by offering them a discount on their next stay or a complimentary upgrade.
Offering vouchers, gift cards, and other incentives are a great way to encourage guests to rebook. You can also use this opportunity to upsell them on a different room type or package.
This tactic became even more popular during the pandemic, as many people were willing to support small and local businesses.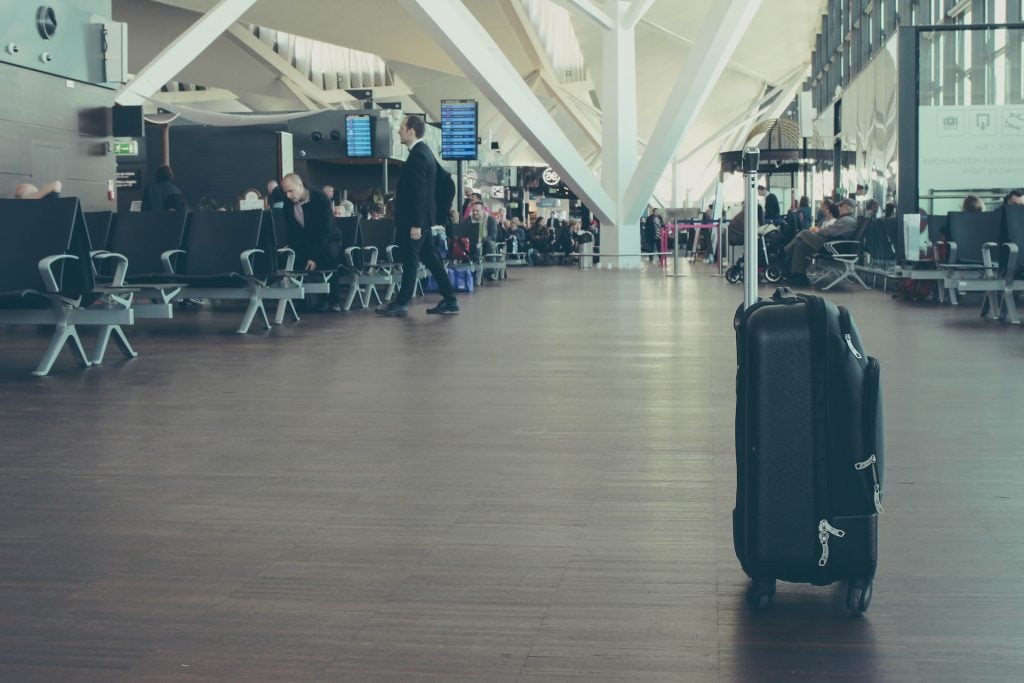 6. Target Local Travelers
Speaking of helping local businesses, another way to minimize cancellation is to target local travelers. These people live in the same city or town as your hotel.
Although international travel increased more than 180% this year, domestic travel is still the safest and most popular option.
Local travelers are more likely to book last minute, and they're less likely to cancel. Make use of local SEO to make sure your hotel is the first one they see when they're searching for accommodations.
7. Increase Direct Bookings
As mentioned earlier, guests who book directly with the hotel are less likely to cancel. How do you increase the number of direct bookings?
Here are a few ideas:
Make sure your website is up to date and easy to use.
Use attractive language and photos to market your hotel.
Offer special deals and promotions for guests who book directly.
Provide a seamless online check-in experience.
Use data to personalize the booking experience for each guest.
Building a personal relationship with your guests is the best way to encourage them to book directly with you.
8. Upsell, Upsell, Upsell
Last but not least, another way to reduce cancellation is to upsell your guests. That means offering them additional services or products during their stay.
If the guest has already paid for their room, they're more likely to take advantage of other services you offer. That could be anything from a spa treatment to a room upgrade.
With ChargeAutomation, you can offer upgrades and amenities directly through the online check-in process. That makes it easy for guests to add extras without going through a long and complicated booking process.
Eliminate No-Shows and Cancelations Today
Cancellations aren't just infuriating but also costly. Renting the room out in a short time can be a challenge, and you lose out on the cancellation fees.
By following the tips above, you can minimize the number of cancellations and no-shows at your hotel. Automating your check-in process is a great way to ensure guests have all the information they need to decide.
With ChargeAutomation, you can send automatic reminders, collect deposits, and upsell guests on additional services. So sign up today, give Charge Automation a try, and watch your cancellation rates go down.